SAGAMIONO bicycle shop
Japan's only remote-running bicycle store  
Sagamiono branch is a self-managed bicycle store (unmanned showroom) specializing in sports bicycles (road bikes, cross bikes, mountain bikes, etc.). We display new bicycles from carefully selected brands and high quality secondhand bicycles, so you can see our high quality bikes and great bargains at your convenience.
As the shop is unmanned, please contact our "Concept Store" at 042-715-2007 for inquiries or feel free to ask our staff as you can see in the display in front of the store. We will be more than glad to assist you personally and now, also remotely.
Convenient location: Only 7 minutes away from Sagamiono station
Note: Please use the parking lot located in front of CHIBA CYCLE Concept Store which is 3 minutes away on foot from Sagamiono branch.
Information
zip code: 252-0303
address: 5-27-14 Sagamiono Minamiku Sagamihara City Kanagawa
open: 10:00~20:00
tel: 042-748-2038
fax: 042-712-2192
email: medaman@chibacycle.com
access: 7 minutes on foot from Sagamiono station
Brands


Giant is a Taiwanese brand that widely covers from reasonable sports bikes to racing bikes. They offer high quality products with reasonable prices.


Panasonic is the most famous bicycle brand in Japan which provides high quality custom-made bikes with reasonable prices. Panasonic is also famous as providing steel-frame (chromium molybdenum steel), and titanium frame bikes.
Assistants
Keigo Nakazato
Hello! I love strolling with my bicycle. I like long distance cycling and exploring new places. I sometimes go far away and bring my bicycle with me even on trains. It is my goal to be a professional mechanic and an adviser for travelling using bicycles. If you have the same interests as me, feel free to ask anytime!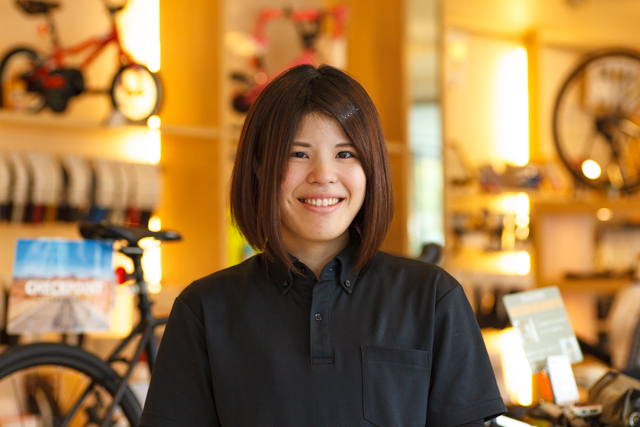 Miyuki Sasako
I love cycling especially around Shonan area, so I spend my days off feeling the sea breeze. Writing blogs of Chibacycle is one of my jobs and I keep it in my mind to advise bicycles from a woman's viewpoint. I have a skill of advising for colors so please ask me about accessories, and coordination for your bicycle.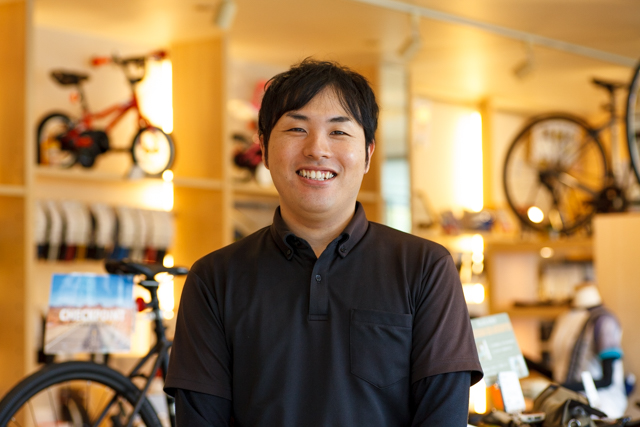 Takashi Okiyama【Available for English】
Hello, everyone. I am a cycling enthusiast. I own a variety of bicycles not only road bikes and mountain bikes, but also downhill bikes. My life revolves around bicycles. I am authorized as a fitter of Precision-Fit so if you need assistance in maximizing your cycling performance and comfort, I'll take care of it for you!